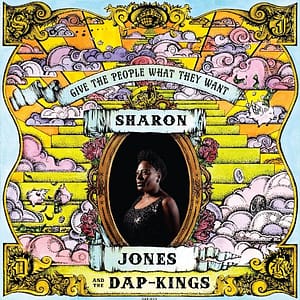 That Sharon Jones & The Dap-Kings 5th, and best, studio album has been released at all is great news for soul fans everywhere. The album release was postponed indefinitely last year after it was revealed Sharon was undergoing treatment for bile duct cancer. Thankfully, everything went well and the band are looking to announce a tour during 2014.
As far as the music's concerned, this ten track album with a compact running time of around thirty-five minutes could have been recorded at any point during the past 45 years or so. The fact that "modern" studio techniques are eschewed in favour of analogue production values is in keeping with the feel of the album which, throughout, is a fine homage to late 60's/ early 70's Motown and Stax recordings. This is evident from the opening notes of the Supremes channelling "Retreat" (below), in which the feisty leader sends out a defiant battle cry to her prospective lover, right through to the gorgeous slow-burning closing track "Slow Down, Love".
The video for the album's storming second track "Stranger To My Happiness" (below) sees the defiant Ms Jones proudly embracing the baldness, resulting from her cancer treatment, and performing with just as much energy and verve as always. As much as anything, this performance serves as a real testament to her positivity and strength of character – a fact which is further enhanced when you see this amazing lady interviewed.
Elsewhere on the album there is the chugging "Now I See"; the summery slink of "Making Up & Breaking Up (And Making Up & Breaking Up Over Again);  Northern Soul dance floor favourite in waiting  "People Don't Get What They Deserve" and the swampy Southern Soul of "Long Time, Wrong Time".
All in all, whether you like your soul thang to be of the retro variety or just love superbly executed and performed R&B made by real musicians who obviously love what they do, I doubt you'll hear many better albums all year.