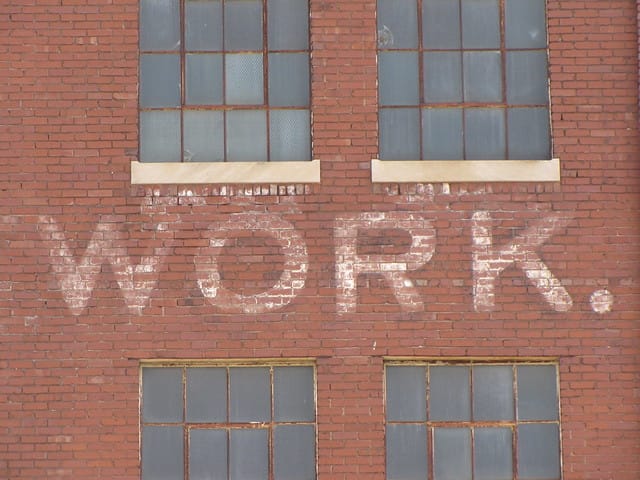 After spending nearly a year with Mrs Bridges (and her preserves, marmalades, chutneys, curds, mustards, relishes, and mayonnaise) we are divorcing. Sadly, unlike Bob Marley, we really weren't jammin' and therefore, from 1st August, I'll be back out on the pull.
Let me start as I mean to go on. I don't have a doctorate, a degree, or even an 'A' Level. I do, however, have over thirty years worth of experience and knowledge gained in a diverse variety of sales, marketing, and account management roles. I'm therefore sure my track record far outweighs a lack of academic qualifications. That said, I do have 'O' Levels in Geography and Art; so if you ever need a really pretty map drawn, I'm your man.
Also, I've always had a passion for writing. I know my work isn't Booker Prize standard but, at least while I'm writing my fingers aren't ripping open a packet of biscuits! If you're so inclined (or really bored) you can sample some of my other "work" on the pages of this blog.
It's easy for people to make boastful claims on a CV about their unsurpassed professional prowess, but let's be honest, how many of those claims are at best enhanced, or at worst bare-faced lies?
Although I struggle with the burgeoning look-at-me-aren't-I-great crowd, (just have a 10 minute look at the LinkedIn pages to see what utter bellendery I'm up against) please don't confuse my self-deprecation with a lack of ambition or drive. I'm justifiably proud of my career achievements so far and I think my track record speaks for itself.
Even if my track record doesn't win you over, bear in mind that I'm a short, ugly bloke with dodgy knees and as much grace on the dance floor as a kangaroo with vertigo, and still managed to convince a beautiful, athletic and talented lady to become my wife and then stick around for 17 years. This alone must mean I'm a truly gifted salesman…
Other things that you won't read on my CV: I've got a fork-lift truck driving license gained whilst ferrying explosive material around a munitions factory and I also have a qualification that means I can practice hypnotherapy. Look into my eyes, not around my eyes… (At least £200k per annum please).
Finally, as previously stated, I'll be open for business from 1st August. After four years in the food industry, I am setting up as a freelance sales agent. I already have one fabulous client on board, so if you would like to chat with me about your own circumstances, please drop me a line. I will also consider an employed role with the RIGHT company (i.e. a supportive, appreciative, motivational, collaborative one), either in or outside of the food industry.
You can read my LinkedIn post and connect with me by clicking here –https://www.linkedin.com/pulse/old-fart-hire-rent-ian-pople/
If you'd like to read something far more boring, my real CV is available on request.
Please follow and like us: