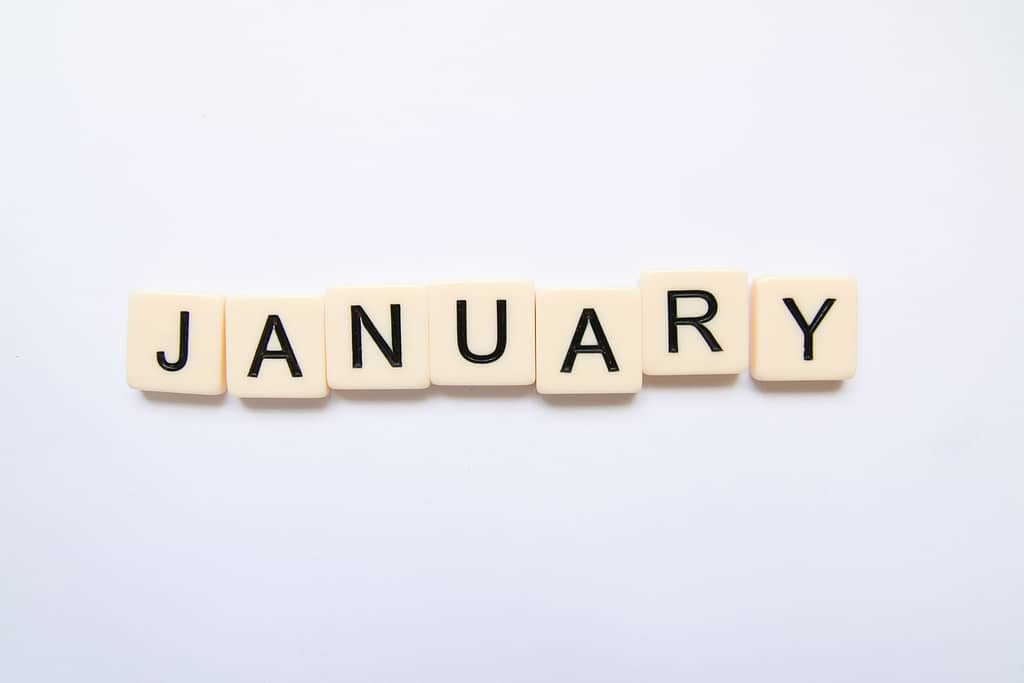 Despite locking myself away in a room for weeks along with piles of records, CDs and hundreds of scraps of paper, I always love compiling my end-of-year Top 30 album chart. The 2020 effort proved especially worthwhile. All the messages, comments and feedback I've received since its publication have been genuinely inspiring. Of course, this now means I must do it all again at the end of 2021! Seriously though, thank you to everyone who has taken the time to get in touch.
A major drawback of focussing most of my meagre talent on an annual article is that many other great things I see, hear or read throughout the year hardly get a mention. Therefore, I'm also going to regale you on a monthly basis rather than save everything until the end of December.
To kick things off, you'll find below a few of the tastiest morsels that have helped yank me out of my lockdown induced torpor during January. It's a little later than intended because of technical issues (turning it off and on seems to have solved the problem…). But, lateness aside, I hope you still discover something new and interesting to whet your discerning cultural whistles.
LISTENING…
What an impressive start to the year January was for new music. Several fantastic albums hit the (metaphorical) shelves with the promise of several more belters before the end of the first quarter. Fans of soul, jazz and r&b will have been more than satisfied.
With the release of his cracking debut album, "Introducing Aaron Frazer" (Dead Oceans/ Easy Eye Sound), the young drummer/ vocalist with Durand Jones & The Indications has already recorded one of 2021s best soul releases. Frazer's joyous falsetto recalls Smokey Robinson in his Motown pomp or The Stylistics' Russell Thompkins Jr – especially on tracks like the gorgeous "Have Mercy". Want to hear more? Here's a link to the video for his funky single "Bad News".
Two former BBC "Sound Of" and "Introducing: Artist Of The Year" winners: 2019 recipient Celeste with "Not Your Muse" (Polydor) and last year's victor, Arlo Parks with "Collapsed In Sunbeams" (Transgressive) treated us to fine debut albums. Soul loving audiences will embrace both extremely talented young ladies; Celeste at the Amy Winehouse end of the spectrum whilst Ms Parks' impressive songwriting has a Tracy Chapman quality about it. Click on the links to watch the videos for "Strange" – Celeste's beautiful ballad about broken relationships and Arlo Parks' "Black Dog" – a powerful song about the devastating effects of depression. 
Heirs to Booker T's throne, The Delvon Lamarr Organ Trio released their fine new album "I Told You So" (Colemine) at the end of the month. If you love your funky Hammond B-3, this is going to be right up your street. Check out "Call Your Mum" and be prepared to wake up the neighbourhood with the sound of your tapping toes!
Also released in January were new songs from The Acoustic Egg Box favourites, The Fernweh with "The Wounds Of War" (accompanied by a fantastic animated art video courtesy of Sam Gill and Eimear Kavanagh), and last year's Acoustic Egg Box Top 30 album entrants, The Mariners with another fine slice of 60s inspired pop, "There Before Time".
Last but definitely not least, I want to tell you about my new favourite act, The Gorstey Lea Street Choir, who hail from Burntwood in Staffordshire. Back in October 2019, I was raving on to anyone who would listen about their quite brilliant debut single "The British Isles" which featured an inspired spoken-word intro from their hero, Joe Strummer. Chris Hawkins from BBC Radio 6 Music picked up on the track which meant that the musical journey for "Choir" members Michael Clapham and Russ Phillips had restarted after a hiatus of 35 years!
I'm going to write a separate blog post that will go into more detail about this ridiculously talented duo, but in the meantime just take a few minutes and listen to "Saint Marie"– a sublime track taken from their brand new 4-Track EP, "Extended Play One" (which you can buy from their Bandcamp page). I urge anyone who loves music by the likes of Pale Fountains, Broadcast, Shack, The Clientele, Cherry Ghost, Doves, even Richard Hawley to enrich your already beautiful and perceptive lives and check them out ASAP. If they sound like your thing, you can also follow them on Twitter @gorsteylea, Instagram @thegorsteyleastreetchoir or Facebook @TheGorsteyLeaStreetChoir
Next month, I'm hoping to bring you news about the release of an album made by a very modest man who used to be a member of Roger McGuinn's band. I've already had the privilege of hearing this fine record and can't wait to share more details with you.
WATCHING…
In my world, no one should ever become too old to enjoy watching (allegedly) kid's movies. The new Disney/ Pixar production, "Soul", (streaming from December 2020) is one of those increasingly rare films that children of all ages can enjoy. Jamie Foxx voices lead character, Joe Gardner – an undervalued music teacher but a brilliant musician with a passion for jazz. Joe wins an audition to play the piano in legendary jazz singer, Dorothea Williams', (Angela Bassett's) band.
On the opening day of the show, Joe has a terrible accident and his soul ascends to the "Great Beyond". It's at this point that the story REALLY begins. This beautiful film with its central, existential themes on the meaning of life and following our passions is thought-provoking, visually stunning, AND has a great soundtrack. We can all enjoy it on many levels: children will love it 'cos it's cute, funny and colourful; us old people will love it 'cos it tells us to stop worrying about shit and live life to the full. Whatever you take from it, prepare yourselves to laugh out loud but also cry into your (homemade) popcorn. Kid's movie my arse!
I also caught up on another feelgood movie in January: 2019s "A Beautiful Day In the Neighborhood" starring the eminently watchable Tom Hanks. It tells the tale of beatific children's TV presenter Fred Rogers (Hanks) and his unlikely (but influential) friendship with cynical, award-winning journalist, Lloyd Vogel (Matthew Rhys). Based on a true story, this is a proper Sunday afternoon watch that will chill you out whilst you look forward to another fun-packed week of lockdown mayhem…
The world will seem a much smaller and duller place when David Attenborough eventually shuffles off, but at 94 his brilliant new series "A Perfect Planet" could well end up being a fitting epitaph. This five-part series explores the natural forces that have created Earth's incredible eco-systems and how we are doing our best to fuck everything up. The last episode, "Humans" did manage to offer some hope for our destructive species, but much of that hope rests with the money-men doing the right things. I'm not holding my breath though, especially if Mr A isn't around to help save us!
The TV highlight of January (and probably 2021) had to be the extraordinary Channel 4 five-parter, "It's A Sin". Written and created by Russell T Davies the story, set in London between 1981 and 1991, charts the devastating effect the newly discovered AIDS virus has on a group of gay friends.
Like many people of my generation who watched, the storylines coupled with a fantastic soundtrack transported me right back to this dazzling, confusing and sometimes terrifying period. The series resonated so strongly with me as I was 18 in 1981 and, although straight, I was far from angelic! Sex, drugs, rock 'n' roll (and cider) were as much a part of my life as they were for Davies's colourful and masterfully conceived characters. And often, with the added threat of nuclear annihilation, life terrified me as much as it did them.
I won't spoil things by going into too much detail but one thing I will say is, thank fuck most of society has moved on from the days when being gay was too often a criminal offence or a death sentence. Or both.
La!
READING…
In any given month, I've always got at least two or three books on the go. January's peerless pair are as excellent as they are diverse.
Scottish author, journalist and broadcaster, Stuart Cosgrove has written three of the greatest ever books on soul music: Detroit 67: The Year That Changed Soul, Memphis 68: The Tragedy Of Southern Soul and Harlem 69: The Future Of Soul are all essential works. This remarkable trilogy isn't just compulsory reading for fans of the genre, but also for anyone who has an interest in popular music.
I'm currently immersed in Cosgrove's fine recent addition to his already impressive body of work: Cassius X: A Legend In The Making. This meticulously researched book details the formative years of Muhammad Ali during the early 1960s. It also explores the influence on him of Malcolm X and The Nation Of Islam and his complex relationships with, among others, Sam Cooke and Dee Dee Sharp. The backdrop to the story though is the great man's love of soul music and the array of colourful artists he befriended and who subsequently helped shape his life. File under the heading "Indispensable".
As well as enjoying Cassius X for the first time, I'm also re-reading Lynne Truss's hugely entertaining "Eats Shoots & Leaves". This brilliant little book really is one of the funniest (and most educational) things ever written about punctuation. Who knew that the common or garden apostrophe could be such a rich source of hilarity. No, really!
Well, folks, that's not-even-trying to be-dry January done. As always, I love your feedback, comments and recommendations about stuff I've missed or things you think I'd like so feel free to get in touch at any time. I'll do my best to get back to you asap, which will almost certainly be quicker than I write these blog posts anyway.
Thanks for checking in and sticking with it until the end!