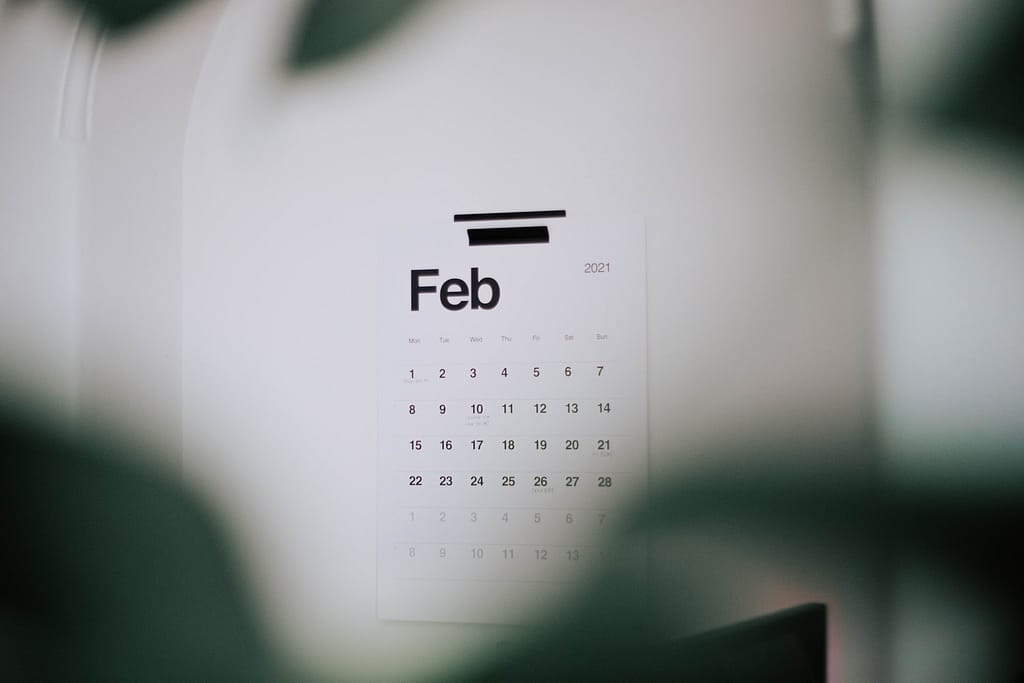 In these plague-ridden times when we are now all desperately longing for a return to normality as soon as possible, life's small wins have become momentous events. One of those momentous events was lolloping through a month with just 28 days in it – a full 2 or 3 days less enforced hermitage than the other 11.
The downside of a short month of course was that I had 2 or 3 days less to listen to, watch or my favourite things. However, knowing that the end of COVID restrictions is now in sight and that I may never have to endure the trauma of another self-administered "lockdown haircut" more than made up for this.
Before delving into February's unearthed treasures, I'd like to say a big thank you to everyone who has got in touch after last month's inaugural Egg Box Essentials was published.
I'm always keen to hear from anyone with views on or ideas for these "Essentials" blog posts, although any further requests for signed photos of me posing in "those" shorts are likely to be ignored without substantial amounts of money changing hands…
It's also extremely flattering that there are talented creatives out there who consider my rambling articles worthy enough to showcase your work. I've been sent lots of new material in the past few weeks – some of which is truly outstanding and will definitely feature in future posts. I will, of course, try and listen to any new music you send me ASAP, but there really is only so many hours in a day to do this, especially when many of those hours involve my wage-paying day job!
LISTENING…
I know I bang on about it at every opportunity, but it never ceases to amaze me when I read (mostly) social media posts bemoaning the fact that "no good music gets released these days". Maybe these people are listening to the wrong radio stations or reading the wrong music magazines as in my world I've been listening to a constant stream of exceptional new records all month. Then again, some of these people STILL hate Paul Weller for splitting up The Jam.
So, without further ado, I'm going to prove the miserable naysayers wrong by introducing you (and them) to some of the essentials I've been manically jigging around my living room to over the past few weeks…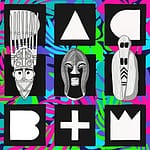 Nick Hall and his Senegalese wife, Fatou are the driving forces behind "Afrofusion" collective, Dakar Audio Club. With the dark days now literally and metaphorically behind us, listening to their Exeter based collective's second album, "B+W", whilst sipping a refreshing hibiscus bissap is guaranteed to bring some West African sunshine into your lives. The band's Facebook page describes their music as: "A mix of traditional Malian Blues, Soukous, Highlife and Reggae but also modern sounds; sounds you would hear on a crackly transistor radio walking the streets of Dakar, Lagos or Banjul". Wonderful stuff indeed. You can hear many of those influences in the gorgeous lilting rhythms of "Lines In The Desert". Click here to listen to it and in the process help shed those miserable winter blues. You can also check out their website www.dakaraudioclub.co.uk for further music and information about the band.
Tindersticks have been one of my favourite UK bands since they released their eponymous debut LP back in 1993. And now, 28 years later, I'm pleased to report that their new (13th) studio album, "Distractions", has main man Stuart A Staples and the band sounding as wonderful as ever. However, "Distractions" sees them sees them taking a surprising but welcome shift in direction; subtle electronica and stripped back arrangements give the album's 7 songs a sense of space and spectral beauty. The breathtaking 11-minute opening track "Man Alone (Can't Stop The Fadin')" with its insistent Joy Division-esque bassline underpinning Staples' echoey vocals, sums this new approach up perfectly. Listen to it here and immerse yourself in its hypnotic beauty. Other album highlights include a fantastic cover version of the Television Personalities "You'll Have To Scream Louder" and the beautiful, piano-led, "Tue-Moi", a French-sung track reminiscent of Bowie at his most reflective.
The genre-defying, mega-talented (and very beautiful), singer-songwriter, Valerie June, is, for some reason, largely unknown in the UK. However, I'm hoping this sad state of affairs will soon change with the March release of her superb new album "The Moon & Stars: Prescription For Dreamers".  Hailing from Memphis, Valerie June is equally at home performing country, soul, blues, Appalachian bluegrass or folk and, although she plays pretty much anything that makes a noise, is an expert guitar, banjo and ukelele player. She is also in possession of an incredible, expressive but unpigeonholeable voice. As you can tell from her seemingly endless talents, writing about this lady doesn't do her justice – listening to her music does. So, I'll stop waffling and let you listen to the goose-bump inducing, Southern Soul sounds of the new album's lead single, "Call Me A Fool (featuring Carla Thomas)". Click here to watch the video – swooning IS allowed.
Jane Weaver's new, and poppiest, album to date, "Flock", is outstanding. Although the trademark electronica and swirling psychedelic sounds of previous records are still very much in evidence, Weaver has dialled back the esoterica a little and instead blessed us with 10 new tracks full of catchy hooks and hummable tunes. Click on the link here to listen to "Heartlow", a track which fans of Broadcast and Sterolab will immediately feel an affinity to.
I recently had a lovely email from Shauna McLarnon of Shameless Promotion PR who, noticing I was from England's greatest county, pointed me in the direction of an artist she's been working with – Glastonbury based singer/songwriter, Ruth Blake. I was previously unaware of Ms Blake's work but after hearing her latest track "Brave Ships", the effortless beauty of her voice blew me away. If you enjoy the music of Laura Marling, Natalie Merchant or Suzanne Vega I think you'll find this is right up your street. You can listen to and watch the video for "Brave Ships" by clicking here.
Steve Robinson has been my Twitter friend for some time and, like me, he shares a pathological passion for music. But that's where our similarities end because as well as being a music lover, Steve is also a talented songwriter and musician. In January, I had a message from him asking if I'd like to hear his new album, "Swallowing The Sun" which would be released at the end of February. It was during our following conversation that this ridiculously modest ex-pat Brit, who now lives in North Carolina, nonchalantly stated that he'd previously toured as a member of former Byrds' legend Roger McGuinn's band and had drafted in his mate, XTC guitarist Dave Gregory, to play on the album. Namechecking two of my musical heroes in one fell swoop certainly grabbed my attention, but not nearly as much as the 11 fantastic songs I now had the privilege of hearing for the first time. There are many musical influences scattered throughout "Swallowing The Sun" including The Byrds, The Beatles, XTC, REM, Neil Finn and Fairport Convention among others although Steve offers up more of an insight into the writing and recording of the album on his latest blog post, here. My favourite track is "Sorry Amsterdam" which wears its nods to Aztec Camera and Prefab Sprout proudly on its sleeve. You can listen to "Sorry Amsterdam" here and then when you've finished loving it, you might want to toddle on over to Steve's Bandcamp page and buy some of his music: https://steverobinson.bandcamp.com/
I picked up a couple of cracking compilations in February. Expertly curated by Ady Croasdell, the always reliable Ace Records/ Kent Soul labels released "Birth of Soul – Los Angeles Special" which contains 24 of the finest tracks to come out of LA during the early 60s. Further details are available by clicking the link to the Ace Records website, here.
Another always reliable reissue label, Cherry Red, brought out "Staring At The Rude Boys – The British Ska Revival 1979-1989" – a 3CD, 69 track set which also contains an excellent and informative 44-page booklet. Further details of this excellent collection can be found on the Cherry Red site by clicking here.
I mentioned last month that my new favourite band is The Gorstey Lea Street Choir. I'm so convinced that these boys are deserving of international acclaim that I'm going to plug them and their music until I'm blue in the face or I get a restraining order slapped on me. The great news is that their superb single "Saint Marie" made it on to Tom Robinson's BBC6 Music "Mix Tape" in February. A show which you can listen to by clicking on the following link to the BBC Sounds website: https://www.bbc.co.uk/sounds/play/m000s8zs. On top of that, here's "Lowborn & Stargazing" – one of the fantastic tracks from their recently released "Extended Play One" EP which you can buy from their Bandcamp page, here.
Finally in the "Listening" section this month, below are a few details about some forthcoming releases that I'm extremely excited about:
The Coral's new double "concept" album "Coral Island" will be released on 30th April, and if their brilliant new single "Faceless Angel" is anything to go by it's going to be a cracker. You can watch the video for the single by clicking here.
Teenage Fanclub's 12th studio album, "Endless Arcade", will also be released on 30th April. Everything I've heard so far leads me to think that this record is going to be another fine addition to their already impressive body of work. If you'd like to see Norman and the boys in action and also listen to the single, "Home", click the link here.
Last, but far from least in "Listen…" this month, Paul Weller, who, judging by his work rate no longer sleeps, has announced another new LP, "Fat Pop (Volume1)" which will be released on 14th May. This will be his 4th studio album in 4 years and the follow up to last year's brilliant No.1 "On Sunset". The first track he's shared from his new project is "Cosmic Fringes", a stomping rocker with a definite Ian Dury/ David Bowie 70s vibe. You can check it out by clicking on the link here.
WATCHING…
Over the following months, it'll become apparent that I'm a big fan of foreign-language drama. BBC4 has aired consistently brilliant international series' during their Saturday 9pm slot for many years now and these shows which include The Bridge, Inspector Montalbano, Borgen, The Killing, Follow The Money, Trapped etc have all become must-watches in the Egg Box household. Not to be outdone, Channel 4 have also got in on the act with their "Walter Presents" series in which, oddly enough, a bloke called Walter presents new international productions on the station's All 4 online platform. This leads me on nicely to the following…
Sadly, February saw BBC4 air the 8th and final ever season of acclaimed French crime drama, "Spiral". The series, which first aired back in 2005, centres around a Parisian police unit and the judges and lawyers from the Palais de Justice. The bad news is that if you've never previously watched it, you'll need to start at series 1 for it to make any sense whatsoever; the good news is that if you have previously watched it, you're in for an absolute treat with everything coming together in a more than satisfactory conclusion.
One of the best things on TV during February was also another foreign language treat, this time airing on BBC2. "The Investigation" is a 6-part Danish dramatisation of the investigation surrounding the death of journalist Kim Wall who went to interview a man on his homemade submarine back in 2017. The performances from the whole cast are superb but Soren Malling who portrays the head of homicide, Jens Moller, is exceptional. They say that truth is often stranger than fiction and it transpires that both the bizarre nature of the crime plus the incredible lengths various investigative teams went to in order to solve it, both fall into that category. At the time of writing it's still available to watch on the BBC iPlayer, here.
As lovers of Breaking Bad, Mrs Egg Box and I binge-watched all 5 series' of the exceptional, often hilarious "Better Call Saul" on Netflix over the last couple of months. If you don't already know, the action centres around Jimmy McGill/ Saul Goodman (Bob Odenkirk) – who is the flamboyant "go-to" lawyer featured heavily in Breaking Bad. To all intents and purposes, it's a sequel to BB and along the way introduces us to many of the central characters in that show. If you enjoyed Breaking Bad and you're looking for something new to watch, I can wholeheartedly recommend Better Call Saul. Season 6 (the final ever season) is due for release in late 2020/ early 2021
Probably one of the most bonkers things I've seen in the last year or 2 was the new Netflix 6 part psychological thriller, "Behind Her Eyes". Even now, a month after I watched the final episode, I'm still not sure whether it was a work of genius or a massive pile of plop. One thing's for sure though, if you manage to guess the ending even 10 minutes beforehand then you're a better man than I. A truly "what the fuck!" conclusion to either a quite brilliant or utterly ridiculous drama.
February was a pretty poor month for movie watching in the Egg Box household. In fact, we only managed to fit one in – and even then it was split over two evenings. But, it was another enjoyable Netflix exclusive. Last year, the burgeoning streaming service managed to turn chess into an edge of the seat sport with their exceptional drama series, "The Queen's Gambit"; this year, whilst not quite as racy and glamorous, they've tried turning us all on to the joy of digging for ancient artefacts in the British countryside. "The Dig" is a "reimagining" of the discovery of an Anglo-Saxon "funerary" ship and vast amounts of treasure at Sutton Hoo in Suffolk. The actual "dig" was commissioned by the wealthy (but ailing) widow, Edith Pretty (Carey Mulligan) who calls in archaeologist Basil Brown (Ralph Fiennes) to inspect her bountiful mounds and rummage around in her undergrowth. Set during the outbreak of WW2, the drama is as much about the will they/ won't they relationship between Basil and Edith as it is about the antiquities gradually being uncovered on her land. There are several subplots contained within the movie, one of them relates to the arrival of Cambridge archaeologist Charles Phillips (Ken Stott) and the bristling animosity between him and Basil relating to who is in charge of the excavation. On top of all this, there's a little homoerotica, some extra-marital canoodling, a plane crash and the magnificent presence of Ken Stott's voluminous nose which, I suspect, may well have been given its own dressing room. However, even with everything else going on, the star of the whole film was Edith's young son, Robert, played brilliantly by 14-year-old Archie Barnes who lit up the screen every time he appeared. All things considered, this is a beautifully shot, well-crafted movie with some great performances from a fine British cast and although at no point will your pulse be raised above "mildly anxious" levels, I'm recommending this a lazy Sunday evening movie. However, I suspect that your enjoyment will be greatly enhanced if beforehand you spend a few days rooting about in your herbaceous borders with a metal detector.
READING…
No new books to report on the reading front this month as I've been trying to catch with some of the excellent interviews and articles that have appeared in the many magazines that are delivered through my letterbox at alarmingly regular intervals.
One of the deliveries I look forward to more than most though is the fantastic Modzine, "Heavy Soul". A lovingly curated publication by one of the Mod scene's true stalwarts, Adam Cooper. Every few months, Adam puts together an exceptional bunch of articles, interviews, reviews and bundles of hugely enjoyable material drawn from all corners of the Mod arena. The current issue, No.52, is no exception, and among many other tasty titbits, it features an article about a new record label, Gobshite Records and an interview with various members of PH2, who, collectively, are a reformed version of Mod stalwarts, Purple Hearts.
Not only does Adam spend much of his time singlehandedly creating the Modzine, he also runs Heavy Soul Records and releases top quality music on a regular basis. One of the next major releases on the label will be a coloured vinyl re-issue of Secret Affair's classic 1979 single "Time For Action" that's due out in April.
If you'd like to find out a little more about Adam and his unerring musical passion there's an excellent interview  on the Modculture website which you can read by clicking the link  https://www.modculture.co.uk/heavy-soul-label-fanzine-adam-cooper/ For more details on how to buy the Modzine magazine or how to get your hands on some of the tasty records on the Heavy Soul label you can check it all out on the website https://www.heavysoul45s.co.uk/
Once again (and I'll probably say this every month!) thank you for reading and sticking with it until the end – I hope there was at least one item of interest in there for you. As I said right at the start, I'm always happy for you to comment, give me feedback, make suggestions about improvements or send me relevant "stuff" you think might be worthy of inclusion.
See you in March!
Please follow and like us: